The playground is a comprehensive amusement park with a variety of amusement facilities, such as train rides, carousel rides, flying chairs, airplane rides and other amusement facilities. This is a paradise for children and adults. Aircraft amusement equipment is a new type of entertainment facility designed and produced by Dinis Amusement Company.
The airplane amusement ride device is very popular among passengers, and it is also an ideal choice for investors. If you want to invest in amusement park airplane ride, please choose Dinis, we will provide you with the best products and services.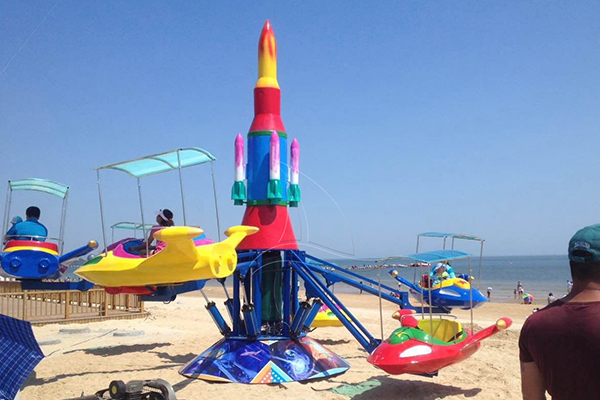 What is the amusement park airplane ride?
The airplane ride is a highly interactive new type of amusement equipment composed of mechanical, pneumatic and electrical systems. The amusement park airplane ride rotates around the central column, and passengers can also control the aircraft up and down through the buttons in the cabin.
Passengers can chase and shoot each other, and the realistic air combat makes them both happy and exciting. The entertainment facility is not only excellent in performance, but also easy to operate. Self-controlled aircraft ride is your best choice for investment in amusement facilities.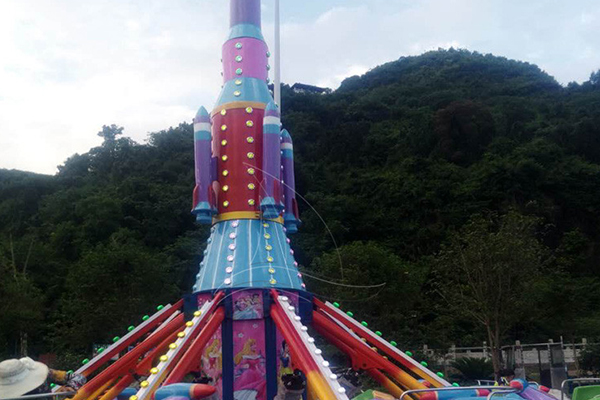 How does the amusement park airplane ride work?
There are two forms of movement during the operation of playground aircraft amusement facilities. They are rotational movement and lifting movement. Next, let's look at the working principles of these two movements.
Self-control bee ride in amusement park
"Self-control bee ride" is also called rotating bee ride, which is a kind of self-control airplane ride amusement equipment. The self-control bee amusement device is very large, as if the little bee has been magnified hundreds of times. Passengers sit in the belly of bees, fresh and dreamy. The designer used three colors of pink, yellow and black to give the playground bee ride a vivid appearance.
The two antennae and big eyes on the bee's head make the bee's face vivid immediately. The big mouth smiles and welcomes people. The red nose makes the bees look very cute, so children can eliminate the fear of bee stings. When the equipment is running, passengers seem to be flying with the bees. This is a unique experience.
8 arms amusement park airplane rides 
The common specification of amusement park airplane ride is 8 arms, which can accommodate 16 passengers. This is also one of our company's most popular products. If your site is large and the passenger flow is large, then you can buy a large self-control aircraft with 10 or 12 arms. There are a lot of passengers in the amusement park every day, so the payback is quicker. There are so many tourists but few equipment seats.
Passengers need to spend a long time waiting. Some passengers can't wait to play with other devices. Therefore, it is recommended that customers with large passenger traffic should choose devices with more seats. Dinis has many playground aircraft rides with different seats, and you will find the most satisfying rides. If you need help, please feel free to contact us.